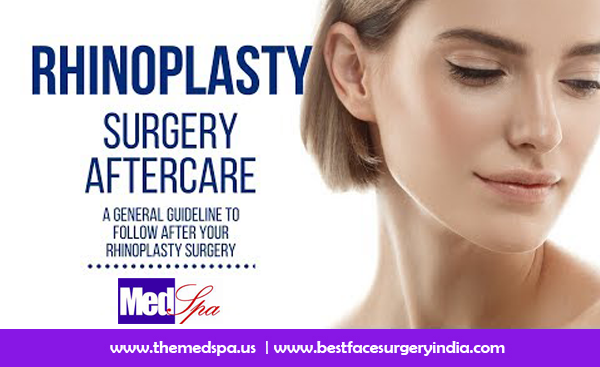 With cosmetic surgery, today, it is possible to reshape the contours of your face anyway you like. Rhinoplasty is one of the most common types of cosmetic surgeries. This is a surgery to restructure the shape and size of your nose. This procedure can be done under local or general anesthesia. Depending on the amount of restructuring needed, the surgery can be performed as an outpatient procedure or may require an overnight stay at the hospital.
To change the structure of the nose, the surgeon makes an incision on the nose to access the bones and cartilage. This incision can be made inside the nose to keep the scar from being visible after surgery. Depending on how the nose is to be structured, bone and cartilage may be removed or tissue from another part of the body may be added. Once this is done, skin and tissue is re-draped over the bone structure. A splint is added outside the nose to support it while it heals.
This splint and internal dressings remain in place for about a week. The area around your nose and eyes will also feel swollen and appear bruised. This swelling and bruising will take at least a fortnight to subside. The swelling may make your nose feel congested and cause slight bleeding and drainage of mucus. Cold compresses and pain medication can help relieve the discomfort.
Here are a few other tips to help speed up the healing process:
Keep your head elevated and relatively still for a few days after the surgery

Take bucket baths instead of showers while the nose is bandaged

Avoid blowing your nose

Avoid making extreme facial expressions

Limit movement of the upper lip by brushing your teeth gently

Eat fiber rich foods to avoid constipation

Avoid wearing clothes that need to be pulled over your head and instead wear front closing clothes

Avoid strenuous activities like aerobics and jogging

Do not wear sunglasses or spectacles that put pressure on your nose for at least a month

Protect your nose from the sun by using sunscreen whenever outdoors

Limit your salt intake
To be completely satisfied with the results of your rhinoplasty surgery, will require patience. It can take a few months for the cartilage and tissues to settle into place. It is also necessary for you and your doctor to be aligned as to the kind of correction needed.
Tag: nose surgery in india, nose job in india, nose reshaping in india, rhinoplasty surgery in india, rhinoplasty surgery cost in india, best rhinoplasty surgery in india, best rhinoplasty surgery cost in india, rhinoplasty surgeon in india, best rhinoplasty surgeon in india
Get more information www.bestfacesurgeryindia.com
Get more information www.themedspa.us/cosmetic-surgery/nose-surgery.html